I bow my knees before the Father, from whom every family in heaven and on earth is named...I pray that Christ will live in your hearts because of your faith. I pray that your life will be strong in love and be built on love.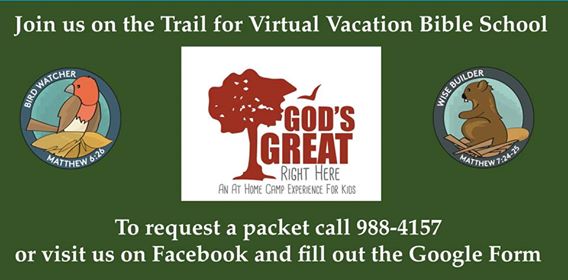 Come join us for Virtual Vacation Bible School!
Watch the grassy area on Jackson street as it is transformed to a trail for kids to come and take pictures at each stop on their Virtual VBS trail!
"Your word is a lamp to guide me and a light for my path" Psalms 119:105
Sunday August 16 @ 10 AM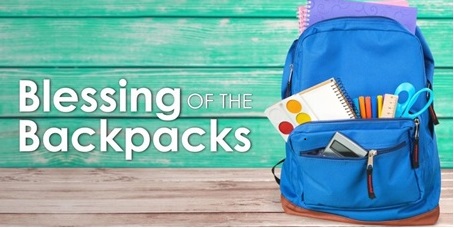 Come worship our gracious God outdoors! Bring a lawn chair or blanket to sit on and join us for a special service where backpacks will be prayed over and blessed.  Social distancing will be observed. Donations of school supplies will be accepted and donated to students in need.
Free lunch following the service!! Invite a friend!
Check Out What's Happening
Check out our Events calendar to see what's coming up!