I bow my knees before the Father, from whom every family in heaven and on earth is named...I pray that Christ will live in your hearts because of your faith. I pray that your life will be strong in love and be built on love.
"Your word is a lamp to guide me and a light for my path" Psalms 119:105
Discover your unique fit in God's plan!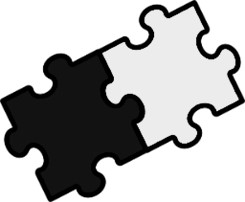 Have you ever wondered what YOU can do to serve God and make a difference?
(Spiritual Gifts-Heart-Abilities-Personality-Experience)
Begins Tuesday January 12

Planning for the future is hard when you're still paying for the past!  There's a better way! Join our Financial Peace University class, and we'll learn how to beat debt and make a plan for the future
together!  Join us at St. Paul for 9 weeks of fun-filled, down-to-earth practical advice to help you overcome whatever financial challenge you are facing, get you out of debt, and get you on the road to the joy of being a giver. Begins Thursday January 21.   Learn more!
Check out our Events calendar to see what's coming up!