Before we end our busy day,
We bow our heads and we pray
That God will keep us safe and sound
Until another comes around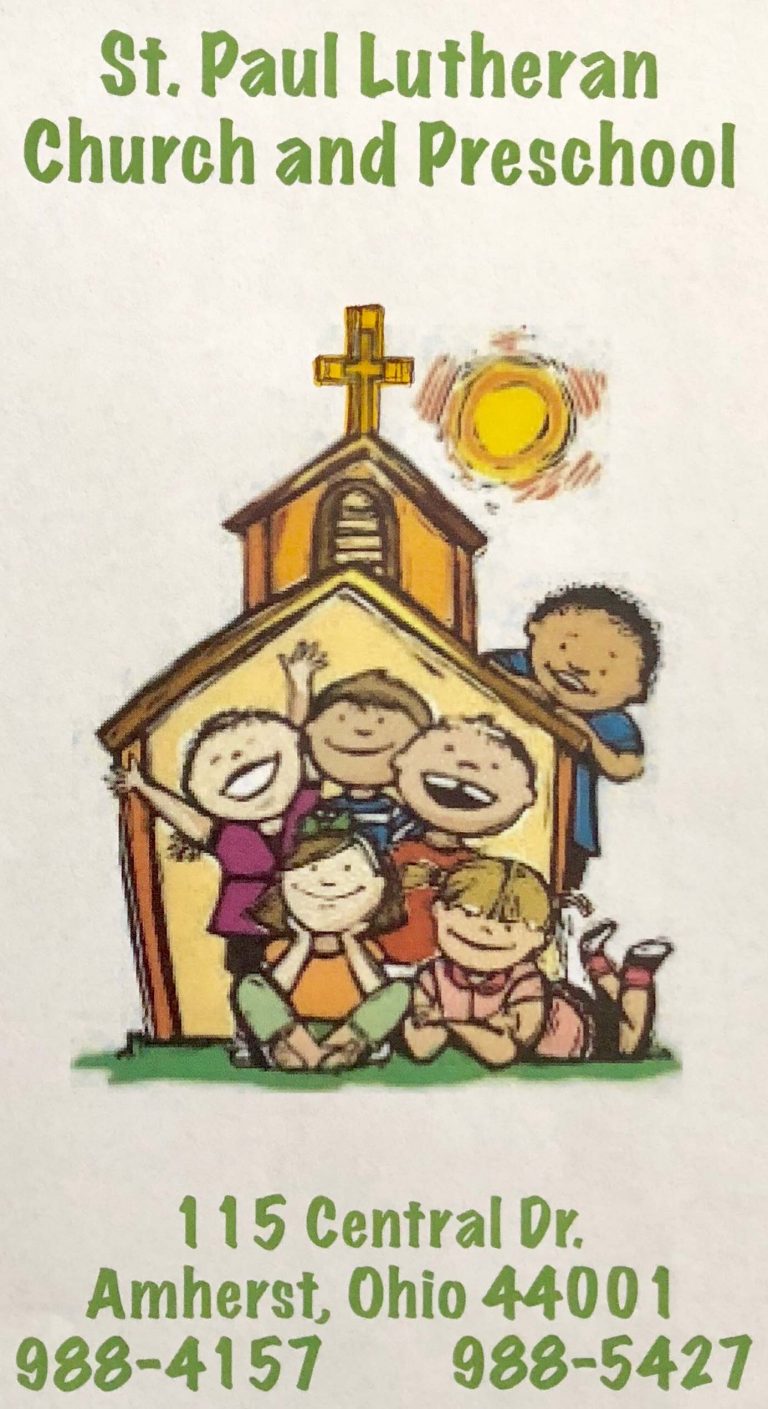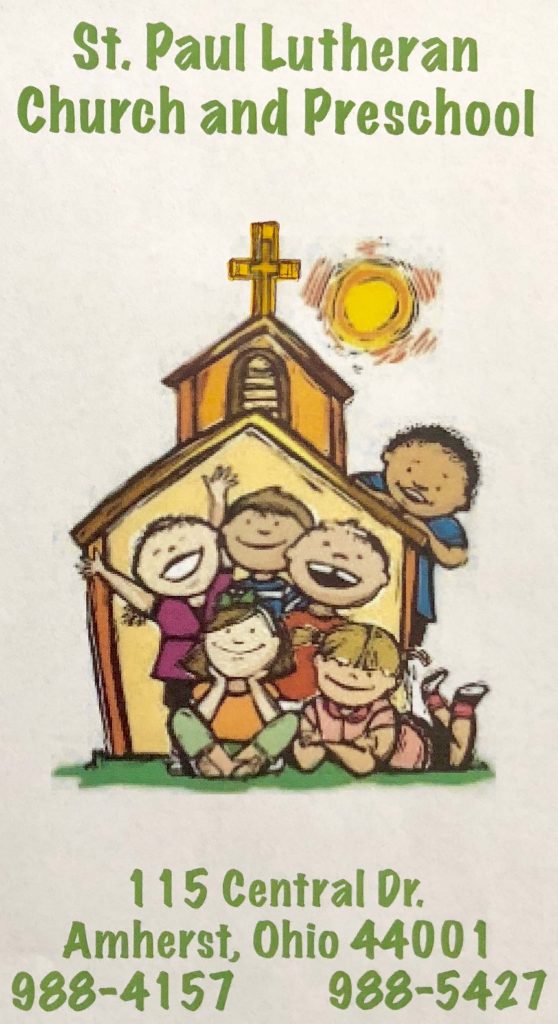 "Because We Care"
Our Christian mission as teachers is to help each child come to understand his/her relationship with God. We are dedicated to your child's growth and development through the Word of the Lord.
St. Paul Lutheran Preschool has three different classes:
Monday-Wednesday-Friday morning (4 and 5-year-olds)
Monday-Wednesday-Friday afternoon (4 and 5-year-olds)
Tuesday-Thursday morning (3 and 4-year-olds)
The two day per week class focuses more on socialization, as students learn classroom routines and learn to interact with their peers. The three day per week class focuses on preparing students for kindergarten. All classes offer a curriculum based on the Early Learning Content Standards.
Up to 26 students may enroll in a class, and a minimum of three staff members are in the classroom at all times. Students engage in a variety of activities, including: religion, free play, circle time, muscle room (gross motor), play doh, art, language building, alphabet/literacy, math, science, and social studies. Students spend time in free play to learn to cooperate with their peers, share materials, and work with others.