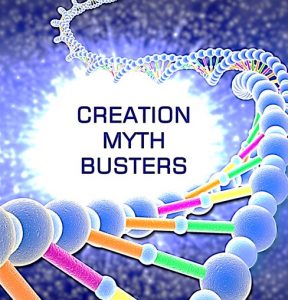 Series of 5 Sermons to Help You Defend Your Faith
Sunday, January 13 - Sunday, February 10,2019
Pastor Paul's new sermon series, CREATION MYTHBUSTERS, will help bust some common questions that people have!  Come to worship at 8:30 or 11 AM to have these questions answered:
Does science disprove the Bible?
Where did we come from?
How old is the earth?
By chance or by a Designer?
Why does it matter?
Am I naive and out-of-date for believing?
Are there good answers I can offer in a discussion?