Come Join a Small Group

Everyone is encouraged to get into a small group!  You'll enjoy the great relationships with others, fresh insights into God's relationship with you, and the joy of serving God with significance.
What will you get out of joining a Small Group?
Friends and fellowship
Feeling that you belong and are a part of the church
Fun and great food!
Acceptance of who you are
Help understanding Jesus and how to live full in Him
An opportunity to make a difference in people's lives
Sundays after worship @ 10:00 AM    Stay right after the traditional worship service and head upstairs to the Conference Room for a time to grow in faith and friendship.  Cyndi Kemmery leads.  Begins Sunday, October 3rd.  All are welcome..
Monday Evenings @ 6:30 PM   Ann & Darren Conley, Fran & Chuck Draga lead this group in the comfortable setting of the church parsonage (house) next door.  Begins Monday, October 4th.  All are welcome.
Tuesdays @ 10:00 AM   Join Pastor Paul in the church narthex (lobby) for coffee and Bible study.  This location is easily accessible for those with physical limitations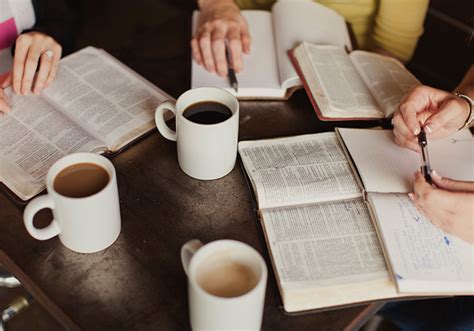 Tuesdays @ 7:00 PM Women's Group   This group for women meets in St. Paul's parsonage (house next door).   Led by Sue Werner. Begins Tuesday, October 5th.  All ladies are welcome .
Wednesday Morning Men's Group @ 7:00 AM    This group for men meets at Panera Bread Co., 8000 Oak Point Drive, Amherst (by Target).  Buy your coffee, bagel, or breakfast to munch while we talk or take with you for the road to work.   Begins Wednesday, October 6th.  All men are welcome.
Wednesday Evenings @ 7:00 PM    Hosted by Tina and Ron Muska in St. Paul's homey parsonage next door.  Begins Wednesday, October 6th.  All are welcome..
Don't see a group that fits your time? Contact the church office at 440-988-4157!