More Loving Words were Never Spoken! 
The Sundays in Lent, from February 26th to Easter, we are listening again to Jesus' final words spoken while giving His life for us on the cross.
"Forgive Them"   "Today you'll be with Me"     "Behold your son"     
"Why have You forsaken Me?"            
"I thirst"     "It is finished!"       "Into Your hands I commend My spirit"
Wednesday Evening Lent Services
Ash Wednesday, February 22nd @ 7 PM
Wednesday March 1st @ 7 PM
Wednesday March 8th @ 7 PM
Wednesday March 15th @ 7 PM
Wednesday March 22nd @ 7 PM
Wednesday March 29th @ 7 PM
Wednesday Evening Lent Services at St. Paul
Centuries ago, wise believers identified "Seven Deadly Sins."  They are Pride, Lust, Greed, Gluttony, Laziness, Anger, and Envy.  It's not that they are worse than others.  It's that all other sins and faults in us spring from these 7 basic sins.  They are like viruses that spread to cause major sin-illnesses in us.
On Wednesday nights in the season of Lent, starting on Ash Wednesday, February 22nd, we will open our lives up for some intense examination … and for lots of healing with God's forgiveness and power to change.  Join us for "Seven Deadly Sins"!  Invite a Friend!
Each Wednesday night Lent service begins at 7pm, and a supper for everyone is served from 5:45 - 6:45 pm.  Suppers are simple and easy and for a free-will offering.  Join us each Wednesday evening in Lent for good food, great
friendship, and moving worship experiences
Ministry Plan for Growth
The New Proposed Ministry Plan for Growth is available here and printed copies are in the narthex (church lobby) for picking up. This is the result of listening to you, the congregation, at the Congregation Creative Event on March 26th, and a lot of prayer, discussion, analysis, and thought.
This Ministry Plan moves St. Paul forward in some BIG ways. First, it points the direction the congregation will pursue as God calls us forward. The "Guiding Statement," "Mission Pillars," and "Targets" will not change as time goes on. They describe the over-arching direction St. Paul will go over many years in the future. This is good news because it means we will not have to start a plan for the future all over from scratch again.
The second BIG way this Ministry Plan moves St. Paul forward is through the goals. The goals describe what is to be done to move us toward the Targets. The goals part of the plan is supposed to change in time. The Ministry Plan includes eight very specific goals for the congregation to accomplish starting immediately. As each goal is accomplished, another goal takes its place until that new goal is completed. Don't worry about us running out of goals. Lots of great ideas for ministry were shared by our people. We cannot do them all at once, so that leaves lots of goals to be pursued in the future.
A third BIG way the proposed Ministry Plan moves St. Paul forward is that the plan is designed to create ongoing Teams that will carry on ministry for Christ over time. If you are a long-time member of St. Paul, you will remember the many ministry boards that planned and lead events. Since they were dissolved we have had difficulty doing the work of ministry because each event started from scratch gathering a group of people to lead and carry out the plans. The new Ministry Plan solves that problem.
Please Prayerfully Consider this plan prior to the Voters' Assembly Meeting on Sunday, June 12th. There will be questions and explanations to give you a better picture how this will all work. Please pray for your church, Pray for this time, and Pray for this Plan.
Resources for Parents and Grandparents
With the help of Focus on the Family and Redeemer Lutheran Church in Austin, Texas, Dr. Randy Schroeder shares 10 short videos that can build and enhance your confidence in nurturing a child. These videos provide comprehensive wisdom for making a positive difference in the life of a child as well as enhancing every Christian family. You can find more short videos on marriage and parenting on Dr. Schroeder's YouTube channel.
Before you go, check out the movie review from Plugged-In. Plugged-In is a free service from Focus on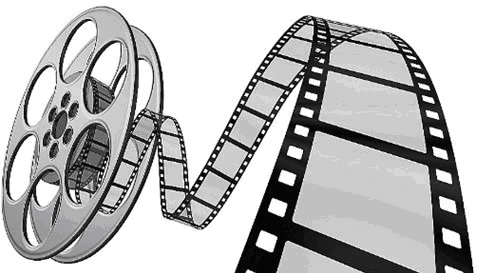 the Family, a Christian ministry dedicated to building up the family. Reviews for the new "Top Gun" and "Downton Abbey" movies are there, along with many more. There are reviews of TV shows and computer games.   Check it out at Pluggedin.com
There is no better time than the present to
Spread the Gospel!
Three new short courses (20 minutes each) will equip you to engage in spiritual conversations with your friends and neighbors. These highly interactive courses, based on the Spiritual Conversation Curve, utilize realistic scenarios to help you imagine yourself in real-world conversations with those you want to reach with the Gospel.
You can access the courses, including a short introductory video for each, here: www.lhm.org/learn.
Worship Resources for Parents
Here is an excellent resource for parents to use with their children: https://theparentcue.org/faith/
Parents and grandparents are encouraged to download the Parent Cue app that can also be found on this link. This resource will provide parents and grandparents with support and encouragement for faith
development. As parents, we have 936 weeks from the time our child is born until they turn 18! There is so much to teach them as they grow, but nothing more important than knowing about Jesus! This app is a weekly encouragement to parent and grandparents of children birth – 18! Check it out and share it with parents you know!
Family Devotions
Here are links to some devotional ideas that you can try out in your home: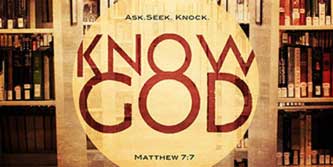 New Resources for Families with Children – St. Paul is offering families some very practical, easy-to-use resources to help share faith in Christ at home.  Happy Times is geared for preschool children.  My Devotions is designed for families with elementary school aged children.  Both have age-appropriate stories, games, puzzles, and activities.  Both help  families center their homes around God's love and morals.  Families simply need to learn to  include these resources in their daily routine, like during breakfast before school, during a supper time together when distractions are turned off for a few minutes, or at bedtime.

Happy Times and My Devotions are free.  December thru January editions are available on the resource wall in the lower narthex/lobby. 

God Talk at Home - These materials from Kids Count Publishing include a short activity, Bible reading and discussion questions, as well as an activity to try sometime throughout the week.
ThreeThirty Devotions - Plenty of ideas and devotions from ThreeThirty Ministries!
WORSHIP ANEW
Worship Anew is a great source of comfort for so many who are unable to attend church. Worship
Anew celebrates the new life all people have in Jesus with a 30-minute broadcast service. God's love is shared through weekly Scripture readings, favorite church hymns, prayers, and a pastor's message that reveals God's grace and truth. Worship Anew programs are available to watch online at the 
Worship Anew homepage
.
DAILY CHAPEL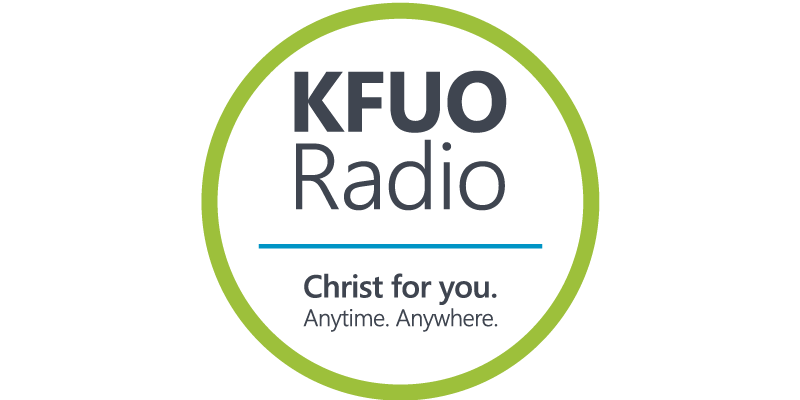 Hear sermons preached during Daily Chapel at the LCMS International Center. The chapel schedule may be found at kfuo.org/daily-chapel-schedule.
BibleGateway - A great resource for reading the Bible and learning from each passage.
Called. Equipped. Sent.
Lutheran Hour Ministries offers resources to help you reach out with the love and Good News of Jesus Christ in your everyday lives. These online courses and webinars will cover five faith-strengthening categories and use an array of multimedia elements to help you gain a hearing for the Gospel message.
---
LHM also offers free downloadable online Bible study videos written by pastors and other professionals. Each study has a discussion guide expanding the video footage with supporting Scripture, commentary, questions, and other features to maximize the topic.
For almost 140 years, The Lutheran Witness (LW) has served the church and proclaimed the Gospel by publishing theological essays and reflections that interpret "the contemporary world from a Lutheran perspective."
Connect now for relevant and current church topics and views.
Memory Verse Project:  The church confesses to Christ, "You have the words of eternal life" (John 6:68). The church is encouraged to "Let the word of Christ dwell in you richly ..." (Col. 3:16). Psalm 1 teaches us to meditate on God's Word day and night. It is our great opportunity and joy to read and study God's Word. One beneficial practice is to memorize the Scriptures and, in so doing, to meditate on it. The LCMS invites everyone to join together memorizing a verse together each week.